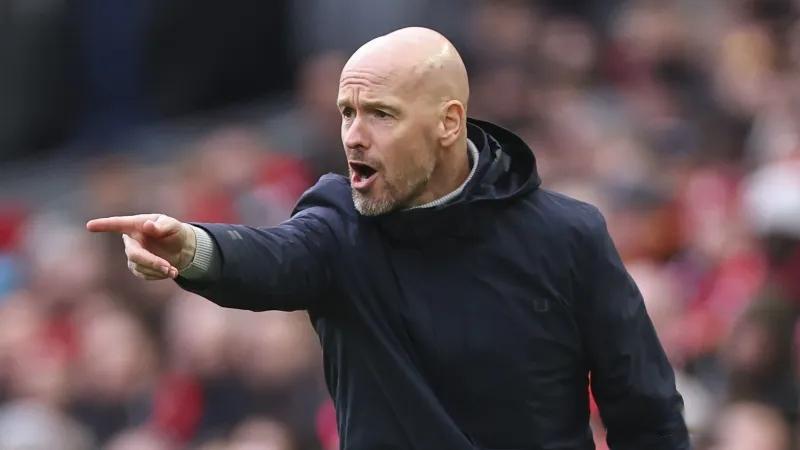 In an official interview, Tenhage said that Manchester United have proved that they can bottom out this season and that the Red Devils will not care about the results of other teams.
What do you think of the players' personalities in the past three or four days? How they continue to perform for the rest of the season has a greater impact on your attempt to build a long-term future?
I think as the season draws to a close, it will be more difficult for every team, because the pressure will get bigger and bigger. So you need to show your character, you need a firm team, and you need an elastic team. You need a team with personality. I think we have shown many times this season that this team can cope with setbacks. We have seen this fact today, but it was the same before. For example, after the game against brentford, after the game against Arsenal and after the game against Manchester City, we can all bottom out and bounce back.
Are they trying to show resilience to prove that they are worthy of being part of the cause you are trying to build?
"If you want to win the trophy, it's a big challenge. As I said, as the season goes on, you will get your place in the league. For the trophy, the challenge will be higher. You need a strong team to win the game."
Did last week's game change your mind? What kind of players do you need this summer?
"No. This will not change after a game, but it is a continuous process. At this moment, the main focus is on one game after another, and the next game is always the most important. This is the case against Southampton on Sunday. "
You are still in the top four, but do you need to look at the opponents you are catching up with now, or can you still catch up with Arsenal and Manchester City?
"We have one game after another, and we have to focus on our process, and we don't care what others do. We must improve our game level, every player must improve, we must win the game and do it in one game after another. "