Gansu Kangxian 2023 Qinglong Mountain Landscape Half Marathon
The gun will be fired on May 1st.
After careful selection by the organizing Committee
The official "rabbit" was officially released.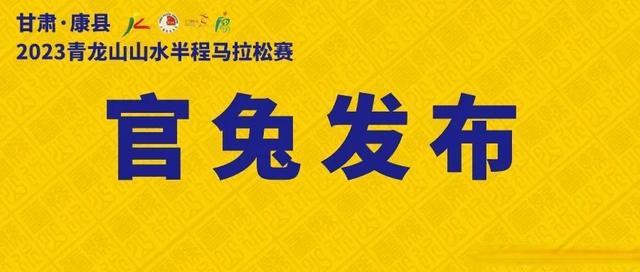 The "rabbit" in the marathon is the official speeder in plain words. As long as you can keep up with these official "rabbits", your grades will not be bad! This year, Kangma has set up 4 pace segments at 2:00, 2:30, 3:00 and 3:30, with 3 rabbits in each pace segment. The organizing committee has selected 12 "official rabbits". These "rabbits" are all runners with long legs, high face value and sprouting. Let's meet them quickly!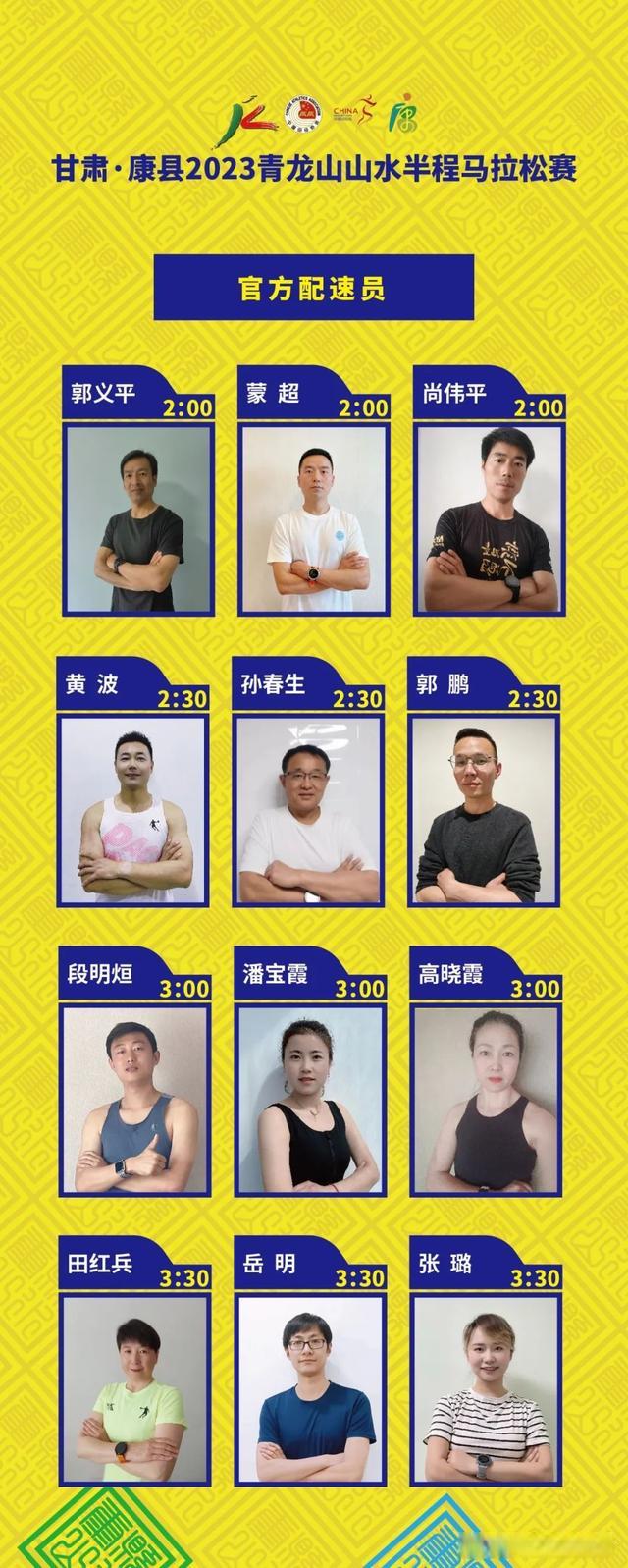 how about
Our "rabbits" in Kangma
They are all handsome guys and beautiful women.
Kangma followed them this year.
Run healthy and run into the future!
Event information
Game time
May 1, 2023 (Labor Day) at 8:00.
institutional framework
Certification unit: China Athletics Association
Organizer: Longnan Municipal People's Government
Organizer: Longnan Sports Bureau and Kangxian People's Government.
Kang County, Longnan City, Gansu Province
Competition events and scale
(1) Half Marathon (21.0975km): 800 people (full, registration has been stopped).
(2) Healthy Run/Family Run (about 5km): 2,200 people.
Registration fee
(1) Half Marathon Runner: 100 yuan/person
(2) Healthy Run/Family Run: 60 yuan/person [Children under the age of 13 (born after January 1, 2010) who participate in family run are exempt from registration fees].
Registration channel
Consultation time: 9:00-12:00 and 14:00-18:00 on legal working days.
Email: KXMARATHON@163.com.