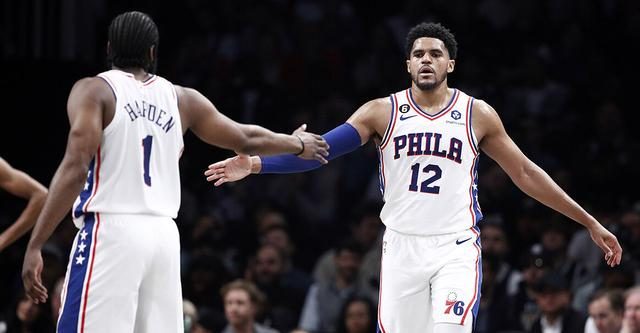 On April 23rd, Beijing time, in the first round of the NBA playoffs G4, the 76ers beat the Nets away, and the series swept their opponents 4-0 to advance. After the game, 76ers stars James Harden and PJ Tucker were interviewed by the media.
In this campaign, Joel Embiid, the inside core of the 76ers, was absent due to injury, and byass Harris shouldered the offensive banner, shooting 11 of 19 shots, 2 of 4 three-pointers, 1 of 1 free throw, scoring a game-high 25 points and 12 rebounds, 1 assist, 1 steal and 1 block.
Talking about Harris' outstanding performance, Harden said: "He is really great. He has been attacking the basket, ending at the basket, hitting three points and defending well. This is a special game for him and we need him. "
Tucker also praised Harris after the game. He said: "Harris is always so important, but few people in our team talk about him. (Especially when Joel is absent, Harris' performance at both ends of the offense and defense is too important. "