A battle of the peak! Wang Chuqin narrowly beat the South Korean valiant soldier 3-2, and the game was brilliant.
In the men's singles quarter-final of WTT Macau Championship, China table tennis player Wang Chuqin confronted Han Ping-pong expert Zhang Yuzhen, which was a great contest. Both of them are tough players, and this duel is definitely a wonderful duel.
At first, they didn't meet any formidable opponents. Carlson and Carlberg were both defeated by Zhang Yuzhen. Wang Chuqin defeated Gacini and falk successively.
The two men have played four times before, three of which were won by Wang Chuqin, so he kept pressing the other side to fight.
The two men met again and the battle was fierce. This will be the most exciting event after the opening of WTT Macau Championship. Both of them performed well. Wang Chuqin finally turned the tables with 3:2. However, Zhang Yuzhen performed well, and many difficult serves were solved by him. Although at a disadvantage, Zhang Yuzhen did not stop there, but persevered in catching up. In one game, Zhang Yuzhen won, and in the other, it was a pity to lose. Zhang Yuzhen's indomitable fighting spirit is a model for athletes to never give up.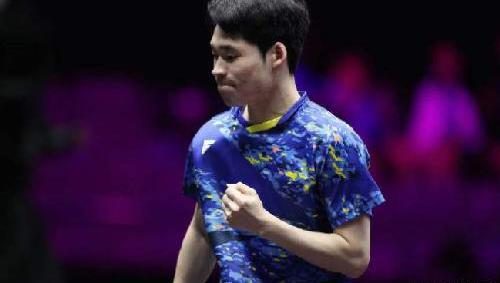 In the first set, Zhang Yuzhen quickly found her place, leading by 6:2. Wang Chuqin scored three times in a row in the game to narrow the score. Zhang Yuzhen also scored four times in a row, and finally won a game at 10:5. Wang Chuqin was very tenacious, scoring four points in a row in the game, which narrowed the score gap. Zhang Yuzhen's first line was successful. He won the first set 11-9. Wang Chuqin lost in the first game, but he also put great pressure on the other side.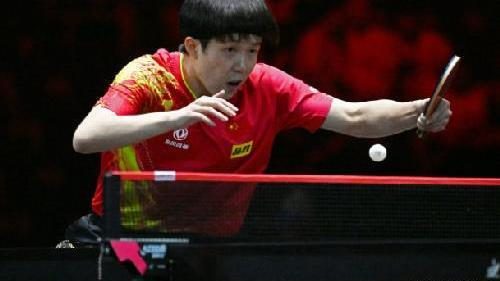 In the second game, Zhang Yuzhen's performance was like dreaming. His serve rate and catch rate were very low. With a score of nine to zero, Wang Chuqin is nowhere in sight. Zhang Yuzhen finally found her state and won three points, which narrowed the gap. Such a huge gap, where Wang Chuqin will let him have any chance of winning. Wang Chuqin fought to the death, got two heads in a row and won the game 11-3.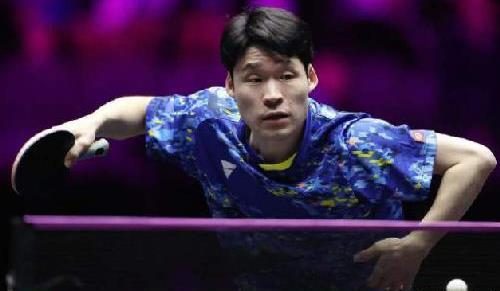 In the third game, Wang Chuqin continued to play well and won 3-0. But at 6:3, Zhang Yuzhen pulled back a city with five goals. Wang Chuqin also scored in succession and finally won a game with 10:8. Unfortunately, at the last moment, Wang Chuqin relaxed a little and was pulled back by Zhang Yuzhen twice in a row. The two played inextricably. After several draws, Zhang Yuzhen won the set at 15:13 and defeated Wang Chuqin with a big score of 2:1.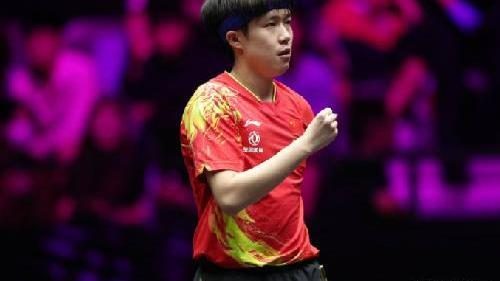 In the fourth game, Wang Chuqin opened with a beautiful 4-0. Zhang Yuzhen tied the score gap with 8:4. This time, Wang Chuqin didn't let his advantage slip away in vain, and won the game directly by 11 to 8. 2:2。
In the fifth game, the two men tied one to one. The two teams played against each other between more than ten boards. Wang Chuqin scored a beautiful goal. That goal had a great impact on Zhang Yuzhen's self-esteem. Wang Chuqin scored goals in succession, expanding the score to seven to one. Under the score of 9:2, Zhang Yuzhen persistently scored four points in a row. Wang Chuqin scored the final blow and won the game at 10:6. Zhang Yuzhen must catch up with four more points to have a chance of winning. This is a very difficult thing, and there is no room for any mistakes. Just one point, Zhang Yuzhen lost her confidence. Wang Chuqin won the fifth set with a score of 11:7.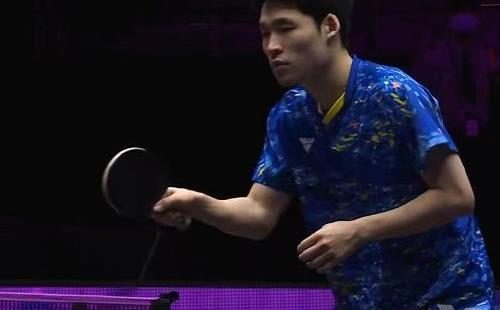 Finally, Wang Chuqin defeated Zhang Yuzhen with a 3:2 victory and advanced to the semi-finals. This is a really exciting competition. Wang Chuqin's victory was amazing, and Zhang Yuzhen's performance was also excellent. Zhang Yuzhen's body is extremely flexible. Some very difficult goals, he can turn them into victory. Zhang Yuzhen's performance is undoubtedly the peak.
In an interview after the game, Wang Chuqin also spoke highly of Zhang Yuzhen. In his view, Zhang Yuzhen is a strong contestant, and there have been fights between them. This time, although Wang Chuqin was in a hurry, he won by luck.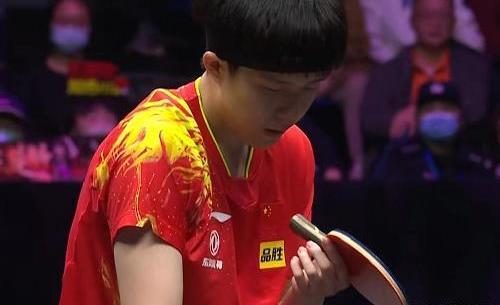 The next game is the confrontation between Wang Chuqin and Japanese player Zhang Benzhihe. Wang Chuqin believes it will be a tough battle, and Zhang Benzhihe has made rapid progress in the last two years. He won't carry his own burden on his shoulders and fight this semi-final battle well.
The match between Fan Zhendong and lebrun, and the match between Malone and Holguet. These two projects are great and interesting.